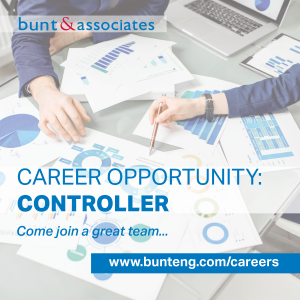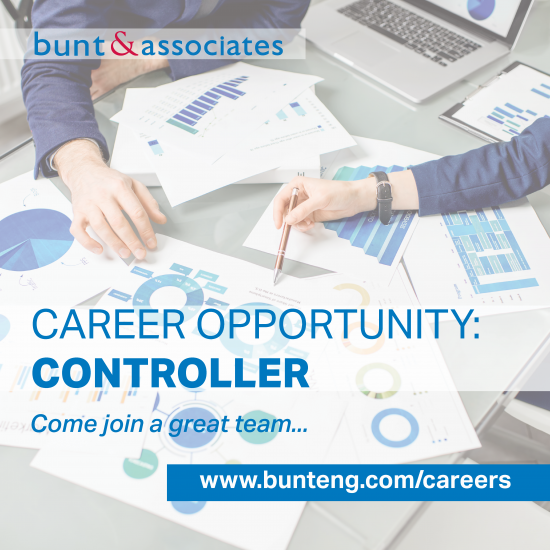 Career Opportunity: Controller
We are seeking a Financial Controller who will report to the President and be responsible for financial performance monitoring/reporting, plus the development/maintenance of accounting and financial policies,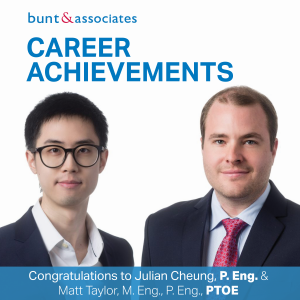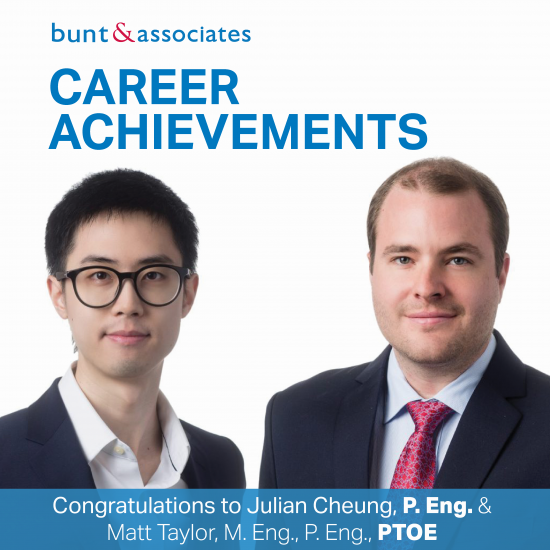 Recognizing Career Achievements
Congratulations to Julian Cheung, P. Eng. and Matt Taylor, M. Eng., P. Eng., PTOE – both who have achieved a significant milestone in their career.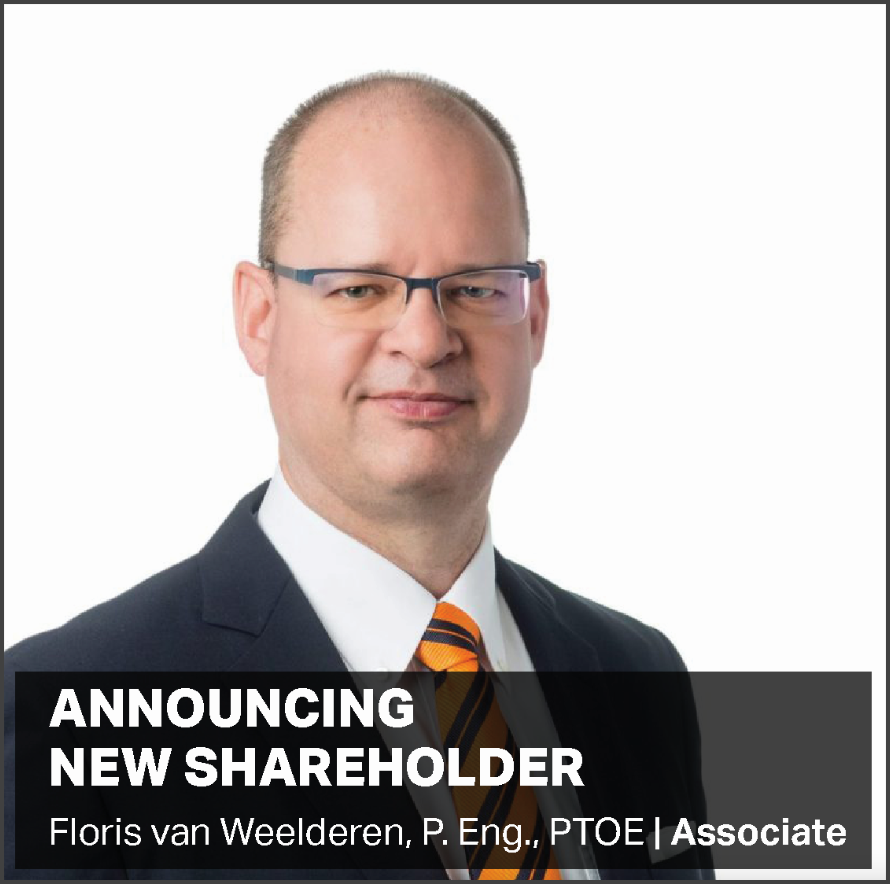 Announcing New Shareholder
Bunt & Associates is pleased to announce that after rejoining us in our Vancouver office a year ago as part of our Senior Management Team,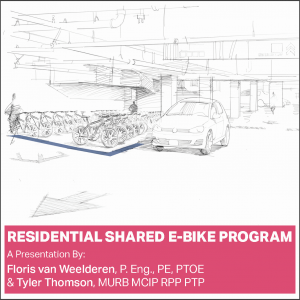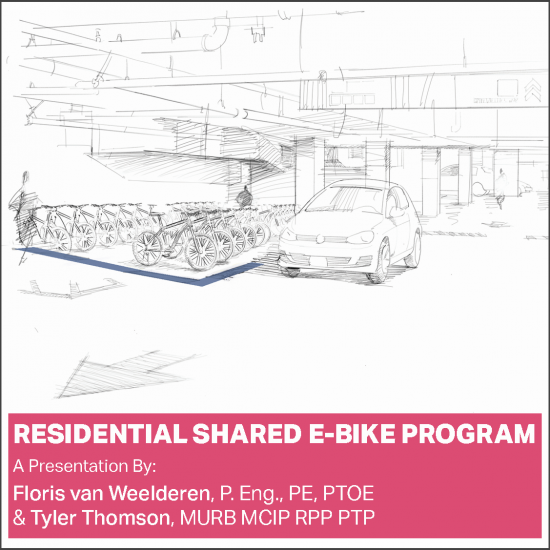 Presenting Residential Shared e-Bike Program
Floris van Weelderen and Tyler Thomson hit the road to present Residential Shared e-Bike Program. Come on out to the GVITE November 6th breakfast meeting or the NACITE  December 5th luncheon to hear about the benefits that this program brings to residents,