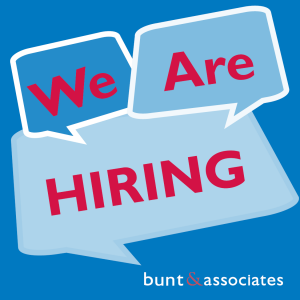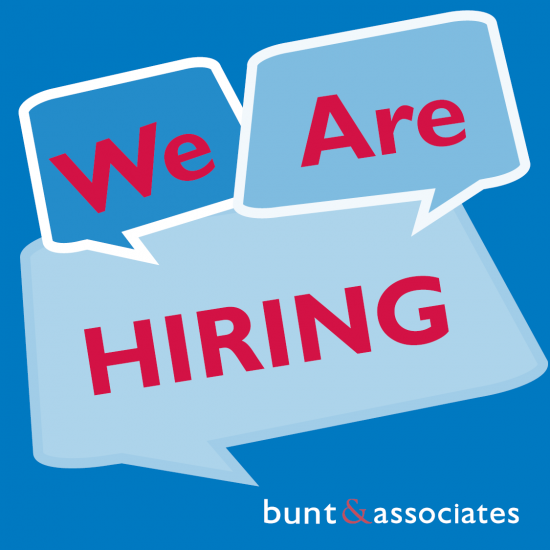 Calling all Transportation Engineers!
Bunt & Associates Engineering Ltd. is looking for a Senior Transportation Engineer with at least 20 years of experience and an Intermediate Transportation Engineer with 5 or more years of experience.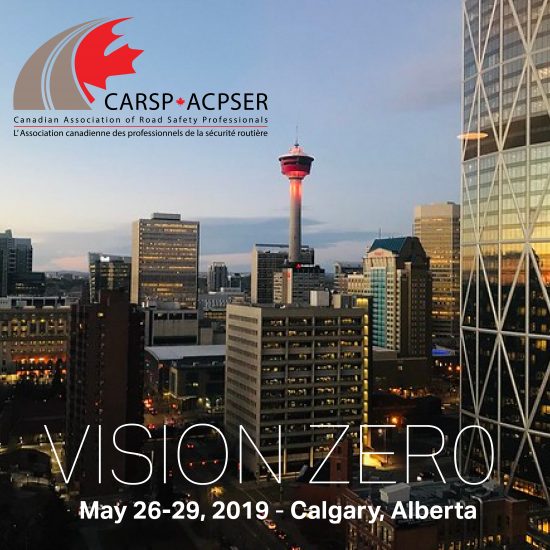 CARSP Conference 2019
Bunt & Associates is proud to be the breakfast sponsor for the Canadian Association of Road Safety Professionals 2019 Conference being held in Calgary,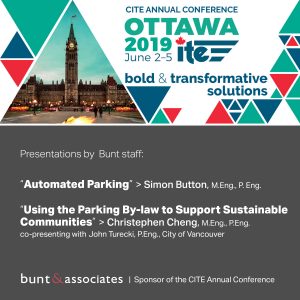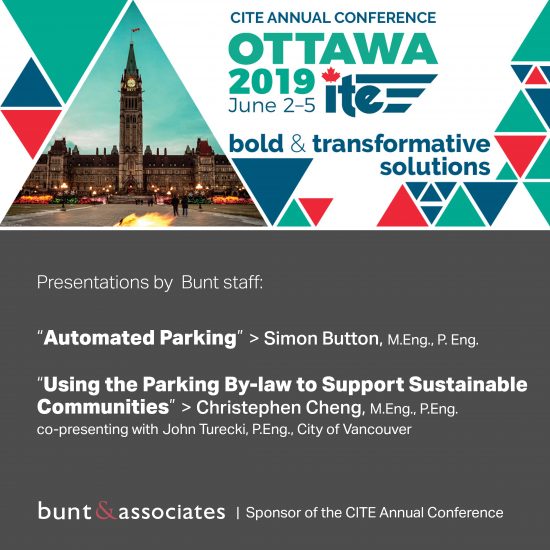 Sponsor and Presenters at CITE 2019 Conference
Bunt is proud to sponsor the CITE Annual Conference taking place June 2-5, 2019 in Ottawa, Ontario. This year's theme is "BOLD Thinking and Transformative Solutions: Today!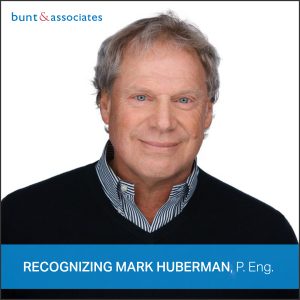 Recognizing Mark Huberman
Bunt & Associates Engineering Ltd. (Bunt) is proud to recognize the incredible achievements and contributions of Mark Huberman, P.